Church in the Park
Yesterday, we had gorgeous weather as we held our first "Church in the Park".
It was a great time, and it was fun to meet on a Sunday for the first time. We welcomed some guests, worshiped together, and had tons of fun.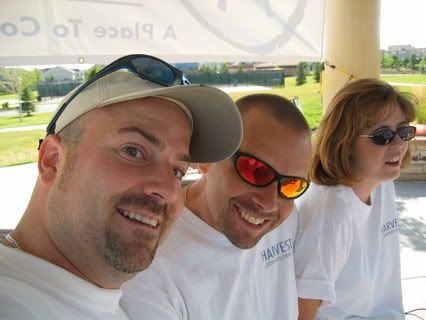 I shared a message on the Parable of the Lost Sheep from
Luke 15
.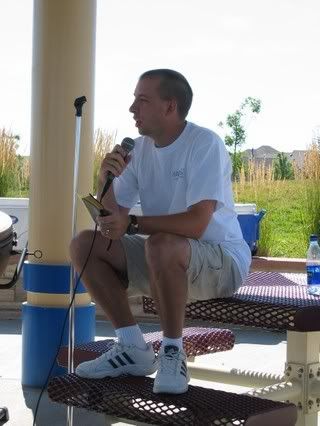 The kids played games like tug-of-war: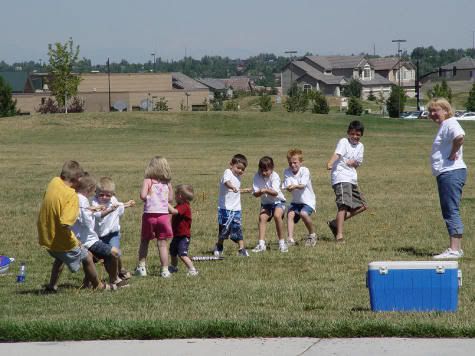 And this fun one I think is called, The "Glue-a-bat-to-your-forehead" Game: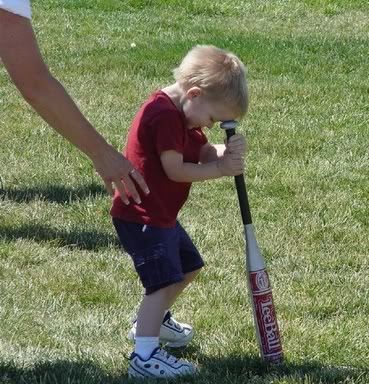 Overall, it was a great success, and a passerby was lucky enough to catch this spontaneous picture of us: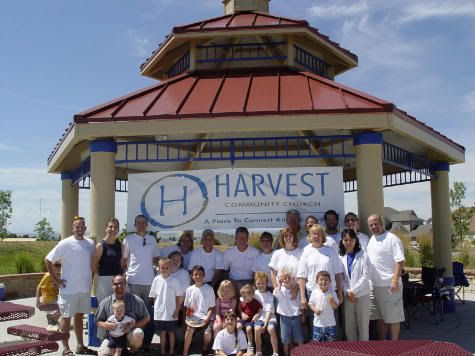 Join us for our next "Church in the Park" on August 28th at 10:00 AM.